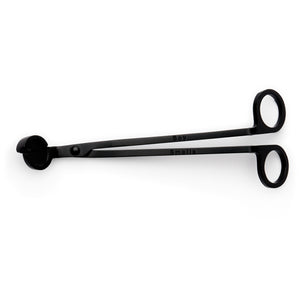 This Boys Smells wick cutter is a must have for any candle lover, and the perfect addition to any candle collection.
For those who may be new to the idea, there are actually some pretty nice benefits to using a wick cutter.
Cut the wick before every burn, and you will be provided with a cleaner burn- with less smoky residue in the smell and on the jar itself. If you ever wondered if there was a way to prevent your candles from looking smoky, now you know there is! It also gives the flame shape a much more clean cut look to it as well. All the little things any candle enthusiasts can appreciate.
About the Boy Smells:
Hand poured in a Los Angeles Pico Union studio, Boy Smells candles are a proprietary blend of beeswax and coconut oil; beautiful and rich burning. Each scent has been developed to have its own unique expression; notes plucked from a personal catalog of olfactory memories, then evolved and re-expressed in a modern context. Both familiar and unexpected.