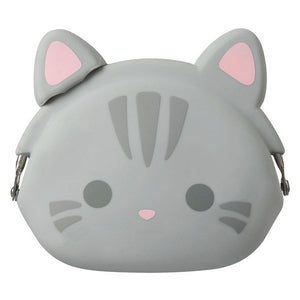 Get you a small furry friendo to help you carry all the little things in your life thanks to P+G with this Tabby cat mimi pochi!
"Mimi", meaning ear in Japanese, shares what makes these cute coin purses so unique. Use the ear to open these one-of-a-kind silicone coin purses by P+G Design. They are a playful addition to any purse, backpack, or tote bag.
Size:
Length 3.74 in
Width 1.77 in
Height 3.31~3.43 in
About P+G Design:
The POCHI concept, "silicone products by P+G Design" came from Japanese designer Ikuyo Ejiri, who always loved traditional Japanese coin purses. One day, an idea hit her: what if she made coin purses out of silicone? Today, people in Japan and other countries have fallen in love with the silicone products that P+G design sell around the world.